Smuttynose Half Marathon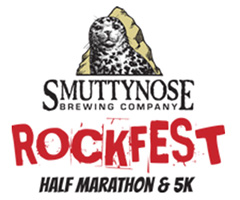 This year's Smuttnose 5k & Half Marathon will take place on October 2nd, 2022 in Hampton Beach, NH. Smuttynose Rockfest course includes oceanfront views, beach resort vibes, and on-course music! Please consider donating to one of our runners, who will be running the 5k or half marathon in October!
If you are a runner, please follow this link to register for the Smuttynose 5k or Half Marathon. We have created two discount codes: ZACK5K for the 5k at $54 and ZACKHALF for the half marathon at $74. This is a static code, so each person can pay for themselves. 
Zack Heger Foundation
Mission Statement
The Zack Heger Foundation was founded for and now remains in memory of Zack Heger who struggled and lost his long and brave battle with Duchenne Muscular Dystrophy May 3, 2022 at age 29.   
While the ZHF mission was initially founded to fund a cure for DMD and improve the lives of those with MD, we have shifted our purpose to focus on methods of improving accessibility and inclusivity to all people.  
ZHF "About Us"
Zack Heger was born in 1992 and after developing normally until age 3, he began struggling with physical activities. He was diagnosed with Duchenne Muscular Dystrophy, a neuromuscular disease that afflicts mostly boys and can be a genetic disorder carried by the mother, or in Zack's case, a new mutation. 1 in 3500 male births are afflicted with this fatal disease.
Zack walked until age 9 and predictably was then sentenced to a wheelchair. He lived life to his fullest. Playing video games, watching History channel, studying cars and spending time with friends and family were his greatest joys.
Zack passed away May 3, 2022 after a long and brave battle with this horrible disease.
When the Zack Heger Foundation was founded, our initial fund-raising efforts went towards finding a cure and/or treatment for DMD. While we still feel strongly about these efforts, our focus has shifted towards a mission Zack held closely in his heart: helping others with disabilities live a fulfilling life. Our mission going forward will focus on raising funds dedicated to improve accessibility and inclusivity for ALL to activities, parks, and planes so a person with any disability can enjoy and participate without feeling the boundaries of their disability.
We plan to collaborate with foundations who share similar missions including the Doug Flutie Jr. Foundation for Autism.
We continue to be grateful for your tax-deductible donations as well as generous gifts in kind for our auctions.
Respectfully,
Margie and Rodney Heger
0
days
0
hours
0
mins
0
secs
If you prefer to write a check, please make it out to: 
Zack Heger Foundation
232 Grove Street
Westwood, MA 02090
My Supporters
Medtronics Foundation

Match

November 2022

$105.00

Mary Alison Boucher

October 2022

$50.00

Elaine Healy

October 2022

$78.75

Paul Lazarus

Well done guys!!

October 2022

$30.00

Susan Lembo

October 2022

$262.50

The Dello Russo Family

October 2022

$1,000.00

Brian Healy

Congratulations on a successful run!

October 2022

$250.00

Jennifer Bresciano

October 2022

$500.00
The Dello Russo Family

October 2022

$1,000.00

Thomas Fay III

September 2022

$1,000.00

Linda Abreu

July 2022

$1,000.00

Richard DeWolfe

July 2022

$1,000.00

Jennifer Bresciano

October 2022

$500.00

Linda O'Kelley

August 2022

$500.00

Susan Lembo

October 2022

$262.50

linda Smith

September 2022

$262.50