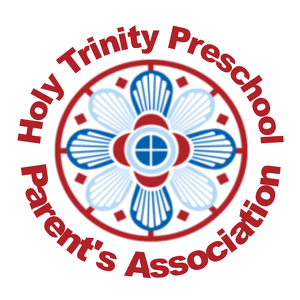 Holy Trinity Preschool
Thanks for visiting our team page!
Holy Trinity Preschool Families,
As a preschool, we have a long history of giving back and teaching our children to serve others.  
For our spring community outreach project, we are partnering with the local non-profit, SHARE, and participating as a group in the Virtual Autism SHARE Walk.
All funds go to support SHARE, a non-profit organization, dedicated to caring for families where there are children with special needs.  
Please consider a contribution to our team.  Your tax-deductable gift will make a difference in the lives of many. Also, let's walk together virtually and show our moral support to special families in our community. 
HERE'S HOW...
STEP 1
Join our team and register your family members for the VIRTUAL event.  It's free to participate.  Donations are optional.
STEP 2
Click here to download and print the participation bib (optional).  Attach it to your walkers/or walking gear.
STEP 3
Go for a walk in your neighborhood or home.

Take pictures and videos of your family walking on or before April 18th.  

Tag SHARE @sharewtx, and Holy Trinity Preschool @holytrinitychildrensdayout on social media and use the event hashtag: #autismSHAREwalk2020 
About SHARE  
Sharing Hands A Respite Experience, SHARE, is a local non-profit dedicated to caring for families who have children with special needs.  SHARE provides a community of support, respite care, counseling, help navigating the medical community, and ongoing support for parents and siblings.   Strong families mean a strong society, and better opportunities for individuals with special needs. 
You can also check out this watch this 6 Minute Video About SHARE
Thanks for walking with us,
Your friends at HTP
Our Supporters
Candice Harris

April 2020

$20.00

Pina Pinones

April 2020

$100.00

Brittany Najera

April 2020

$10.00

Piper Palmer

April 2020

$20.00

Janis Grella

April 2020

$100.00
BenMark Supply

April 2020

$500.00

Pina Pinones

April 2020

$100.00

Janis Grella

April 2020

$100.00

Megan Irwin

April 2020

$100.00

Emily Holeva

April 2020

$50.00